> IF YOU PLAN TO CAMP WITH YOUR AIRPLANE, PLEASE SEE NEW AIRCRAFT CAMPING TICKET SECTION <
Online Weekly RV/Tent Camping Packages provide camping space from March 28- April 2, 2023 only.

The SUN 'n FUN Expo Campground will open March 1, 2023.

If you arrive prior to March 28th, an additional daily camping fee of $32.00 plus applicable taxes will be required and paid onsite.

RV and Tent Camper Registration is now located at 4238 Hamilton Rd Lakeland FL 33811- Follow signage.

A Weekly Camping Permit (without admission) is not available for sale online and can be purchased onsite upon arrival.

Overnight or Daily camping sites are available only at camper registration, outside the main campground. Overnight camping permits can be purchased onsite.

All campers must wear SNF admission wristbands, including spouses and children while in the campground and/or convention site. Additional wristbands can be added to your cart by visiting the Admission page.

A

"camping unit" is defined as a tent, RV or trailer (20' x 40' maximum).

No early setups are permitted without a paid camping permit!

All camp sites purchased online are DRY CAMPING only (no electric or water hookup).

Showerhouses and Portalets are available throughout the site. Check out our Camp store for essentials.

Pump-Out services can be purchased on-site at campground hosts.

Guests agree to abide by campground rules listed on the Sun N Fun website.

Camping packages include discounted admission. No further association discount codes may be used for camping purchases. Ticket Convenience fee will be applied in cart.
Online orders are fulfilled as E-Tickets. You will be sent a confirmation email with one barcode for your entire order. Each entry point at the show (parking, admissions, special events, camping) will redeem the portion of the order for entry wristband or credential matching the online purchase for that area.

No refunds.
REMEMBER TO PRINT YOUR BARCODE (OR DISPLAY IT ON YOUR PHONE) FROM THE EMAIL CONFIRMATION UPON COMPLETION OF YOUR ORDER! SIGN UP FOR AN ONLINE ACCOUNT DURING CHECKOUT TO VIEW AND REPRINT ANY OF YOUR ORDERS.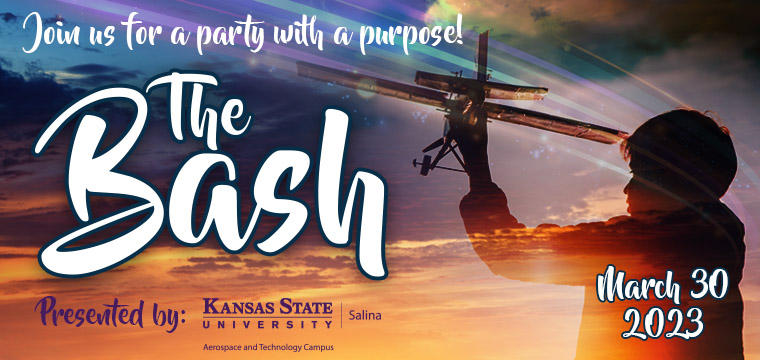 Would you like to attend the Bash, a Party with a Purpose? The Bash is the premier fundraiser benefitting the Aerospace Center for Excellence. Enjoy a gathering featuring Live and Silent Auctions, catered food and cocktails with your fellow aviation friends.