>SCROLL DOWN TO SEE ALL AVAILABLE OPTIONS<
Daily tickets can be redeemed for any one Daily wristband. Purchase as many Daily tickets as you need for each person for the number of days you will attend.
Weekly tickets can be redeemed for one Weekly wristband which entitles you to attend all 6 days of the show.
New this year - Children's tickets for those 10 and under are now Free. Children must be accompanied by an adult, applies to General Admission and Florida Resident Special tickets only.
Money Saver - Attending 4 or more days? The Weekly admission ticket is the best deal!
The Florida Resident Weekend Special allows Florida Residents to purchase a Saturday ticket at full price and get Sunday Free! Or residents can choose a Sunday ticket for a discounted rate. Must show Florida Drivers license at ticket window. Florida Resident Weekend Special cannot be redeemed for any other days of the show.
Save money by pre-purchasing your parking pass at the same time as your tickets and also save time at the gate with E-Ticket speeds. (Parking rates will be higher at the gate - cash $20 per day and $60 per week, so buy parking online now to save)
Online orders are fulfilled as E-Tickets. You will be sent a confirmation email with one barcode for your entire order. Each entry point at the show (parking, admissions, special events, camping) will redeem the portion of the order for entry wristband or credential matching the online purchase for that area.
E-Tickets must be redeemed for a wristband at any of the registration points. E-Ticket Windows provide no waiting redemption.
General Admission tickets include most activities and events scheduled throughout the week, including the Wednesday and Saturday Night Airshows.
Aviation association discount codes for Daily and Weekly tickets need to be obtained from the member club before your purchase. A list of the associations can be found here. Limits apply to the number of tickets purchased with a discount code.
Any and all automatic and promotional code discounts will be reflected in the cart. Discounts or specials, including member discounts, cannot be combined. Ticket Convenience fee will be applied in cart.
No refunds.
REMEMBER TO PRINT YOUR BARCODE (OR DISPLAY IT ON YOUR PHONE) FROM THE EMAIL CONFIRMATION UPON COMPLETION OF YOUR ORDER! SIGN UP FOR AN ONLINE ACCOUNT DURING CHECKOUT TO VIEW AND REPRINT ANY OF YOUR ORDERS.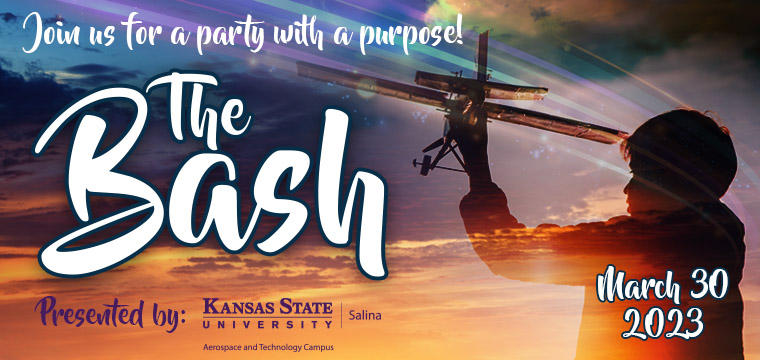 Would you like to attend the Bash, a Party with a Purpose? The Bash is the premier fundraiser benefitting the Aerospace Center for Excellence. Enjoy a gathering featuring Live and Silent Auctions, catered food and cocktails with your fellow aviation friends.